All you need to know about scrubbing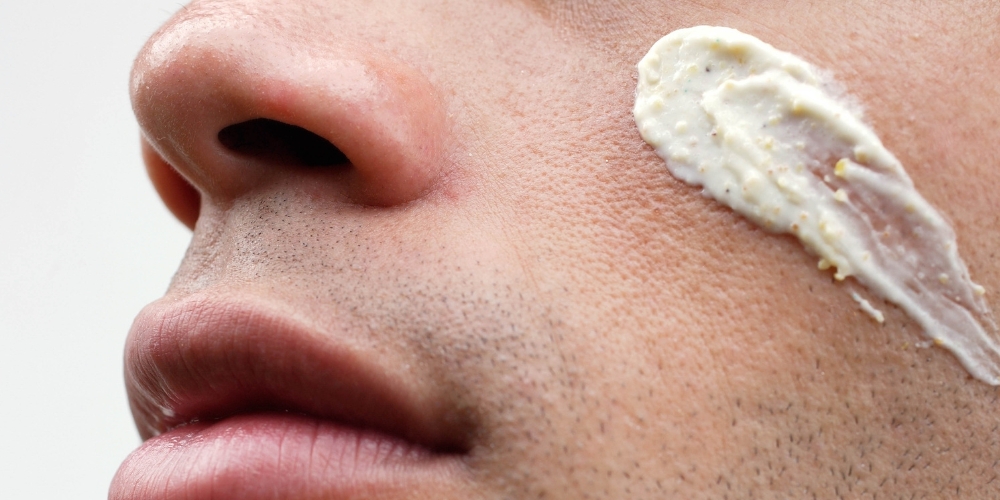 The scrub is not the easiest product to understand. What is it for, how often should I apply it, can I use it on sensitive skin? ... We answer your questions! 



WHAT IS A SCRUB? 


◉ First of all, you should know that there are two types of scrubs: The so-called "mechanical" or "physical" scrubs: These are usually the first ones we think of. Their exfoliating action comes from the presence of grains or beads in the product that exfoliate the skin when the product is massaged onto the skin.

◉ The so-called "chemical" or "enzymatic" scrubs: The exfoliating action is then done by natural chemical reaction, there are no grains. These are products composed of specific enzymes that eliminate dead cells when they are in contact with the skin. Applied as a mask on the face, the chemical scrub acts without the need to massage the product.

At 66°30, our 3-in-1 Face Scrub & Mask combines the best of both worlds by combining the mechanical action of the grains with the enzymatic action of the fruit peptides.


WHAT ARE THE BENEFITS OF EXFOLIATION ?

Using a scrub regularly refines skin texture, tightens pores, restores radiance and luminosity to the complexion, stimulates cell renewal and promotes skin care penetration. It is also the ally of a uniform and durable tan in summer!


HOW AND WHEN TO USE YOUR SCRUB ?


Too much is the enemy of good! The more often you exfoliate, the more beautiful your skin will be, is a false idea. Exfoliating too often can damage your skin and you will lose all the benefits of the scrub, it could even cause irritation, redness and spots.

At 66°30 we recommend using the scrub every 10 to 15 days depending on the sensitivity of the skin. And in no case should you use it more than once a week!

Here are our tips for using your scrub properly :

If you use our 3-in-1 Face Scrub & Mask ;

◉ For sensitive skin: you can leave the product on for 5 to 7 minutes as a chemical scrub, the enzymes will take care of nibbling away the dead cells.

◉ For other skin types: On clean skin, gently massage the product in circular motions, insisting on the T-zone (forehead, nose, chin). Avoid the eye area, the skin is far too thin and does not need exfoliation. Then leave the product on for 5 to 7 minutes to get the benefits of the mask.

For each of these methods, avoid the eye contour area, as the skin is far too thin and does not need to be exfoliated.

Then rinse your face thoroughly and make sure that there is no grain left on the skin. Finally, don't forget to moisturize your skin after that.


✚ Little extra: Using the scrub at night rather than in the morning will allow you to boost cell renewal (which takes place at night) even more.